For those who are looking for a summertime cocktail with an herbal twist, allow me to introduce you to an original creation: the "Fiend in Paradise."
Made with absinthe, pineapple juice, and mint, this cocktail is perfect for beating the summer heat!
Although this drink may sound strange at first (or even second or third), it's actually very tasty and refreshing.
The absinthe brings a licorice flavor to the cocktail, while the pineapple juice provides sweetness and acidity. The mint adds a cooling, fresh taste to the back of each sip.
What began as a few friends digging through the contents of the refrigerator on a particularly hot Southern night has now likely become my summertime go-to!
Enjoy!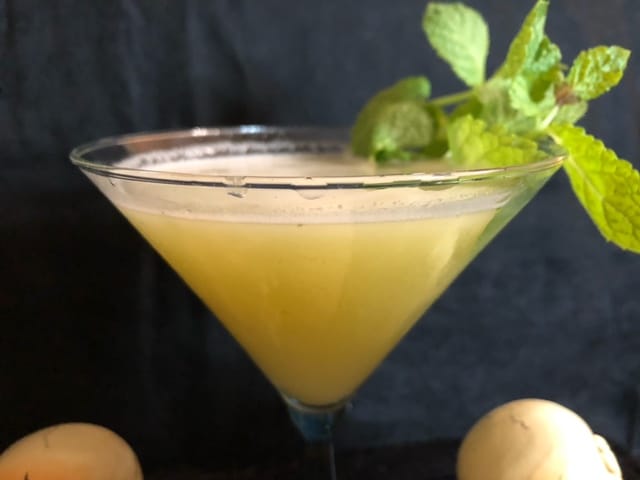 Ingredients
4 ounces of absinthe
3 ounces of pineapple juice (preferably cold-pressed and unsweetened)
1 ounce fresh lime juice
12 mint leaves
2 sprigs of mint (for garnish)
Ice
Instructions
In a cocktail shaker, add the absinthe, pineapple juice, and lime juice. 
Release the mint's fragrance by lightly beating the sprigs against your wrist or forearm. Pick off a dozen or so leaves and add them to the cocktail shaker.
Fill the shaker about halfway with ice then cover and shake for 30 seconds. 
Pour into a chilled martini glass.
Release the fragrance in the mint sprigs to be used as a garnish by once again lightly slapping them against your wrist or forearm.
Place the sprigs in the glass and serve.