Not to be confused with his novel of the same name, Death in the Afternoon is a classic cocktail invented by Ernest Hemingway. Inspired from his time spent in France, it's made with absinthe, champagne, and, optionally, sugar.
The recipe was originally printed in 1935 in "So Red the Nose or Breath in the Afternoon" – a collection of cocktail recipes from 30 famous authors of the time.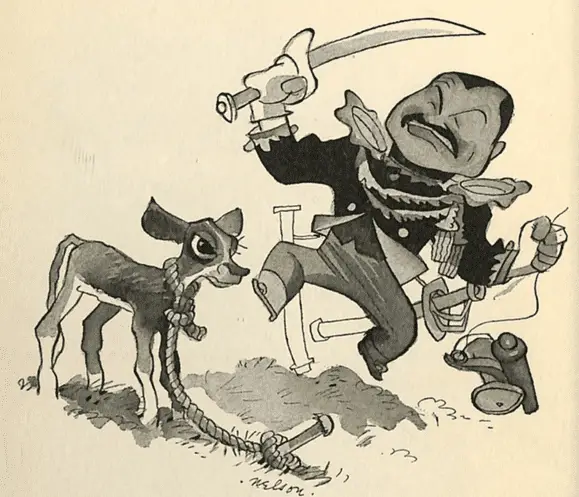 "Death in the Afternoon" was the very first recipe featured in the book. Considering Hemingway's included advice to "drink 3 to 5 of these slowly," it makes you wonder if anyone ever got past the first page!
What can you say? Hemingway was (in)famous for his love of a drink.
So, while it's probably a good idea to ignore that bit of advice from Hemingway in favor of something more… manageable… I can't criticize his taste otherwise!
The mixture of absinthe's anise and wormwood with the delightfully dry champagne combines to create something both strong and refreshing in equal measure!
If you prefer something a bit sweeter, Prosecco works well for this. I'm finding that I actually prefer it this way!
Note: When the absinthe and champagne mix, you'll notice that the bubbles go away pretty quickly and a milky white louche forms. That is precisely the desired result! Hemingway recommended to "add iced champagne until it attains the proper opalescent milkiness."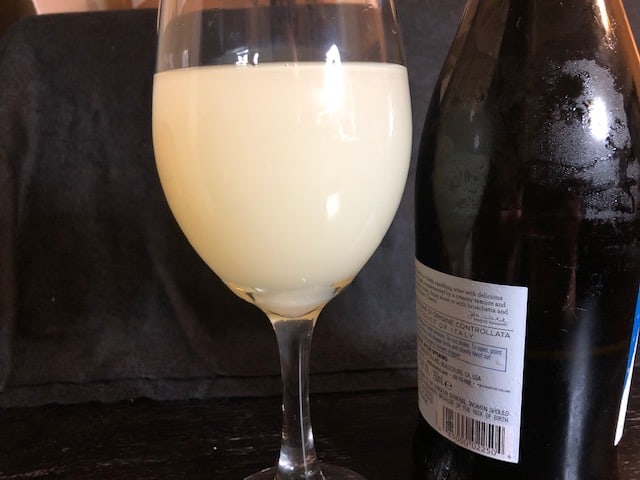 Ingredients
1 1/2 ounces absinthe
4 ounces chilled Champagne or Sparkling Wine
1 teaspoon simple syrup (optional)
Instructions
Pour the absinthe and simple syrup (if you prefer something sweeter) into a coupe glass or champagne flute.
Slowly top with chilled Champagne or sparkling wine. A milky cloud (louche) should form.
Serve.