Does it get any more refreshing than a nice, cold guava soda?
As it just so happens, yes!
Guava joins the classic team of absinthe and citrus alongside a touch of elderflower liqueur to create the wonderful Thai Hallucination cocktail.
It's a blend of tropical and herbal flavors that isn't to be missed. Whether you're enjoying this cocktail on one of Thailand's many scenic beaches or just imagining it, it's a real taste of paradise!
When preparing this, I used Pernod "Original Recipe" Absinthe Supérieure. As regular readers know, it's often my go-to absinthe for making cocktails, especially for recipes that rely on a delicate balance of flavors.
For the elderflower liqueur, I used the offering from Violet Crown Spirits. This added an extra hue of red to mine. While Violet Crown Spirits are behind my personal favorite elderflower liqueur, you can just as easily use St. Germain instead.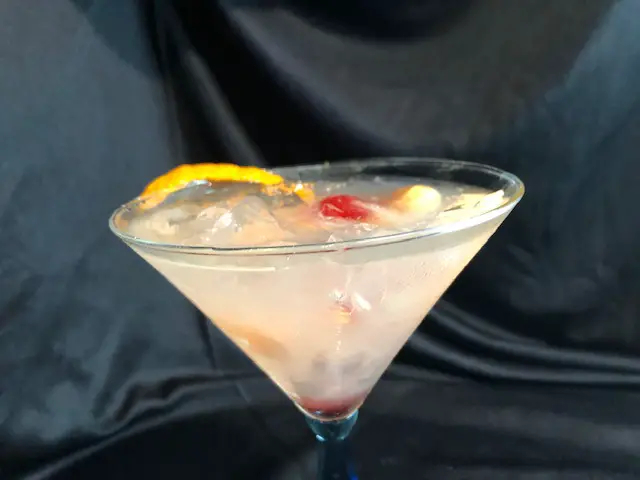 Ingredients
1 ounce Elderflower Liqueur
1 ounce absinthe
1 ounce fresh lemon juice
Guava Soda
Cherries (for garnish)
Orange Peel  (for garnish)
Instructions
Add ice to a chilled cocktail glass.
Add the elderflower liqueur, absinthe, and fresh lemon juice into your cocktail shaker.
Shake vigorously without ice.
Strain the cocktail into the glass with ice.
Top off the glass with guava soda. 
Garnish with orange peel and cherries.
Serve.