The Sazerac is one of the oldest and most classic cocktails in the world.
It's a truly timeless drink!
But the simple list of ingredients comes with a catch: you have to use high-quality options if you want to really capture what makes this cocktail so beloved.
We covered the importance of the rye whiskey (or cognac) and Peychaud's bitters in our Sazerac recipe. But I want to focus on the true make-or-break aspect of the PERFECT Sazerac: the absinthe.
If you want to make a true Sazerac, you need to use a quality absinthe that also compliments the flavors within the drink.
It's a subtle touch that separates the mediocre from the divine.
With further ado, these are the 6 best absinthes for making the perfect Sazerac!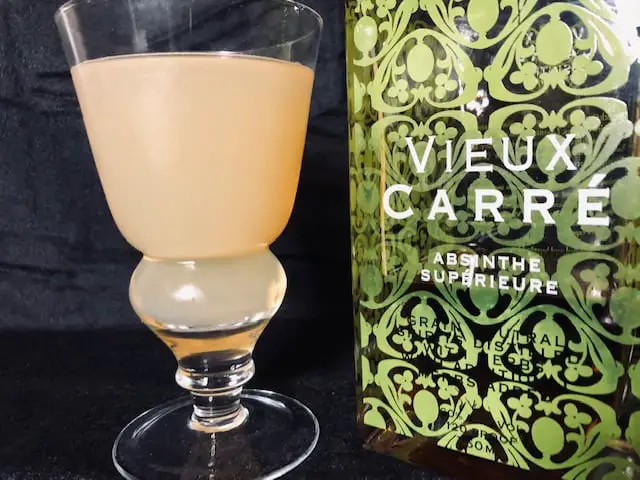 Vieux Carré Absinthe Supérieure
The perfect meeting ground between quality and a reasonable price for making Sazeracs is none other than Vieux Carré.
This absinthe has a wonderfully complex flavor that shifts between a warm and slightly spicy sweetness to a pleasantly bitter finish.
Naturally, with a name like Vieux Carré, this is an absinthe that is inspired by the famous French Quarter in New Orleans.
With NOLA also being the home of the Sazerac, it's little wonder that this is a perfect match!
The trick to picking an absinthe for your Sazerac is having an absinthe that brings a lot of flavor despite only using a small amount.
Vieux Carré absolutely rises to this challenge!
When it comes to making the perfect Sazerac, this is my top pick.
Read the Full Review: Vieux Carré Absinthe Supérieure Review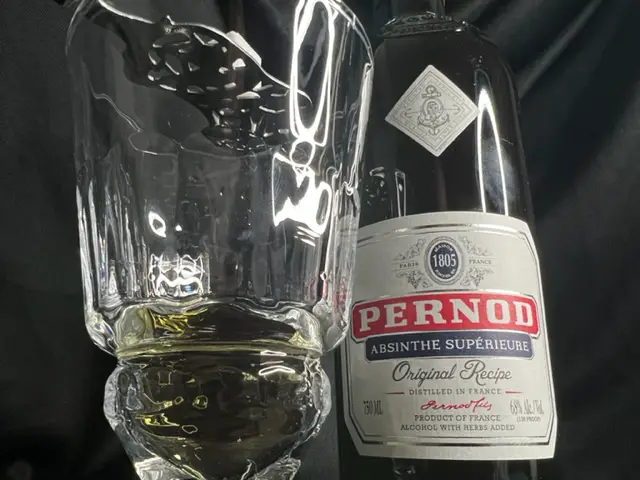 Pernod Absinthe Supérieure "Original Recipe"
Pernod, specifically Pernod Fils, is a legendary name in the absinthe world.
These days Pernod is known as Pernod Ricard and owns tons of premium brands that you've no doubt heard of or tried (like Absolut vodka, Beefeater gin, and Malibu rum to name only a few).
But the brand traces its roots back to 1797 with the first major absinthe distillery. When we look at the golden age of absinthe (the Belle Époque), Pernod was easily the most popular absinthe of its day.
So, when you're enjoying Pernod's "Original Recipe", you're enjoying the same recipe that was loved by Oscar Wilde, Alfred Jarry, Vincent Van Gogh, and countless others.
How's that for adding some extra history to your Sazerac?
As for the flavor, Pernod is an exquisitely balanced absinthe that doesn't try to reinvent the wheel. The flavors all work together in harmony to bring that signature herbal absinthe flavor.
You will get the perfect notes of the Holy Trinity (grande wormwood, fennel, and anise) as well as fresh lemon and sage.
Rest assured, you can't go wrong with Pernod's Original Recipe Absinthe Supérieure.
Read the Full Review: Pernod Original Recipe Absinthe Supérieure Review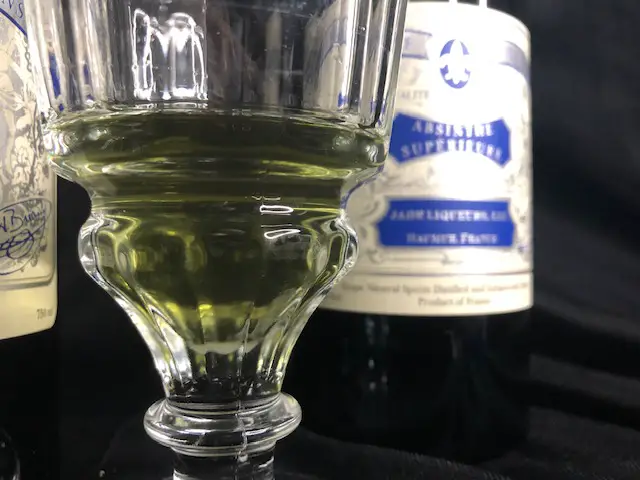 Jade Nouvelle-Orléans Absinthe Supérieure
The Jade absinthes from the Combier Distillery are nothing short of legendary.
Overseen by New Orleans native (and the man heavily behind the modern absinthe renaissance), Ted Breaux, they're commonly viewed as the gold standard by most absintheurs.
The Jade Nouvelle-Orléans is absolutely no exception to this!
What stands out most about this absinthe is how citrus-forward it is. However, this doesn't come at the cost of overshadowing the other ingredients.
Rest assured, you will still get the finest notes possible from the anise and fresh wormwood used to make it.
In terms of pure quality, you can't do better than this.
The only reason that the Jade Nouvelle-Orléans doesn't top this list is that it is also the most expensive absinthe of these recommendations.
At nearly twice the cost of most other bottles we're talking about here, it wouldn't be worth it if you're exclusively using it for cocktails!
However, if you are also fond of enjoying top-tier absinthe in addition to cocktails like the Sazerac, you should absolutely treat yourself to this masterclass in what the Green Fairy has to offer!
Read the Full Review: Jade Nouvelle-Orléans Absinthe Supérieure Review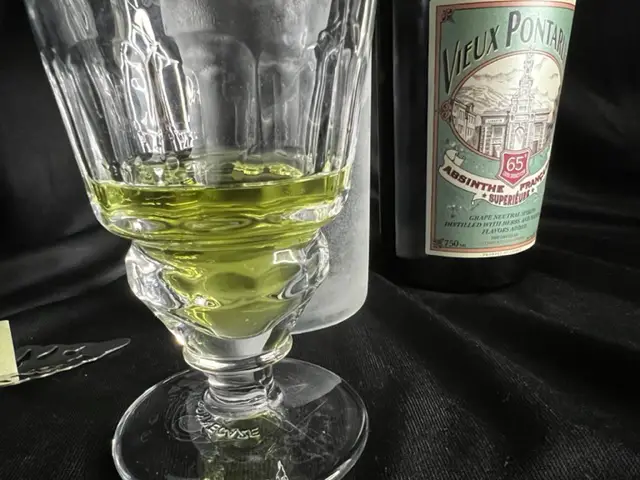 Vieux Pontarlier Absinthe Supérieure
Distilled in small batches using antique copper alembic stills in Pontarlier, France, we have Vieux Pontarlier Absinthe Verte.
This is another absinthe that proudly stands as a kind of "old soul" in the modern market. However, it's a positive reputation that the absinthe wears with pride!
What stands out most about Vieux Pontarlier is its freshness.
Rich flavors of anise and wormwood combine with smooth and cooling mint and a sweet cacao finish to create a very unique experience.
I was initially worried when making a Sazerac with this absinthe. Specifically, I wasn't sure how well the minty flavors would mingle with the spice of the rye whiskey.
It's somewhat unorthodox, but it works well. Incredibly well, actually!
The sugar and Peychaud's bitters work wonders to bridge the gap between Vieux Pontarlier's flavors and the whiskey.
So that makes this somewhat of a "dark horse" pick.
If you want a Sazerac made with rye whiskey, but you want to further ease up on the signature spice/burn, Vieux Pontarlier works perfectly as a rinse for the glass!
Read the Full Review: Vieux Pontarlier Absinthe Supérieure Review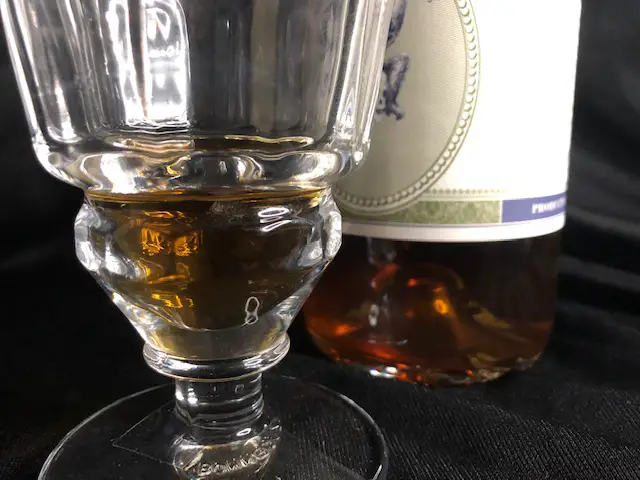 St. George Absinthe Verte
Ok, so we've focused pretty hard on the old-school classics of the absinthe world. But what about something from the new school of the Green Fairy?
St. George Absinthe Verte is a different kind of absinthe, but rest assured, it's real.
Expect the standard flavors of anise, wormwood, fennel, hyssop, mint, and lemon balm.
However, there are also extra flavors contributed by the basil, tarragon, and stinging nettles. Not to mention an extra dimension of flavor thanks to the brandy base used to make it.
Whether you're making your Sazerac with rye whiskey or cognac, St. George can mingle well.
Because of its brandy base, it creates a layer of consistency and "sameness" if you're using cognac. Personally, I prefer the extra variety and complexity that it brings to a Sazerac made with rye whiskey.
(Remember: every cognac is a brandy, but not every brandy is a cognac.)
If you want to add a playful and innovative new-school touch to your Sazerac, go with St. George Absinthe Verte.
Read the Full Review: St. George Absinthe Verte Review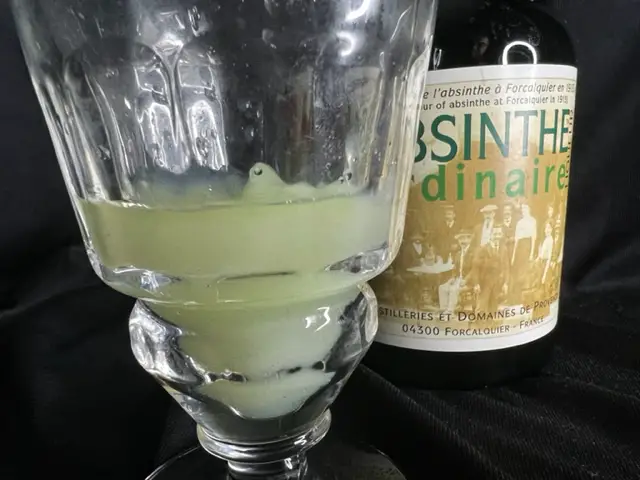 Absinthe Ordinaire
I want to also make sure this list of recommendations also includes a budget option.
Sometimes, you just want something that will simply get the job done.
There's no shame in that!
However, that's also no excuse to just grab any old bottle that's calling itself absinthe. You still want a Sazerac that can be enjoyed, after all!
If you're looking for a cheap absinthe that will still get give you the key flavors you're looking for, I'd recommend going with Absinthe Ordinaire.
Technically, Absinthe Ordinaire is not a true absinthe. It's bottled with sugar and uses artificial coloring, which is common at this lower price point. It's more properly a liqueur.
You will want to keep this in mind when preparing your Sazerac.
The extra sweetness of Absinthe Ordinaire will have an impact on the drink, and it might be too much. If so, you might want to cut the Sazerac down to using half a sugar cube instead of a whole one.
Additionally, if you're new to the world of absinthe, Absinthe Ordinaire isn't a terrible place to start acquiring the taste.
It's certainly not going to be as good as other "real" absinthes, but at around $30 a bottle, it's a low-risk option for those who are curious about the Green Fairy.
Read the Full Review: Absinthe Ordinaire Review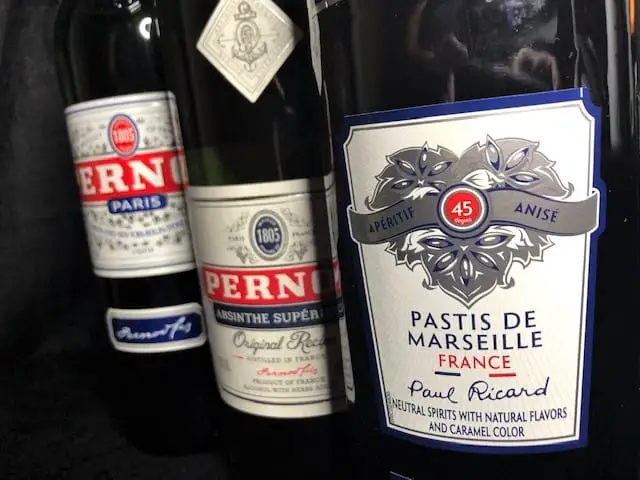 Non-Absinthe Options
If you still want to make a Sazerac or other absinthe cocktail but don't want to use proper absinthe, there are a couple of substitutes that you can consider using.
Both of these will give you the anise for a similar flavor, but they lack the wormwood and herbal complexity of absinthe.
Fittingly, both of these alternative options trace back to the absinthe bans of the early 20th century.
First up is Pernod's anise liqueur.
A bright green concoction with a powerful aroma and flavor of anise, this liqueur became the go-to substitute when absinthe was banned in Europe.
It's actually still quite popular in France to this day!
Because it was created as an absinthe substitute, it can make a suitable (though certainly not the same) substitute for your Sazerac.
But we can also do better…
Of course, if you really want to go for the authentic New Orleans experience (minus the absinthe, anyway), you have to go with Herbsaint.
Just like Pernod was introduced as an absinthe alternative in Europe, Herbsaint was the alternative in Louisiana.
Personally, I'm pretty fond of the crispness in Herbsaint, but I also recommend it for the sake of creating a truly authentic post-absinthe-ban Sazerac.
If you don't want to mess with absinthe, go with Herbsaint to stay true to the Sazerac's New Orleans roots!
Related: Absinthe, Pastis, and Pernod: What's the Difference?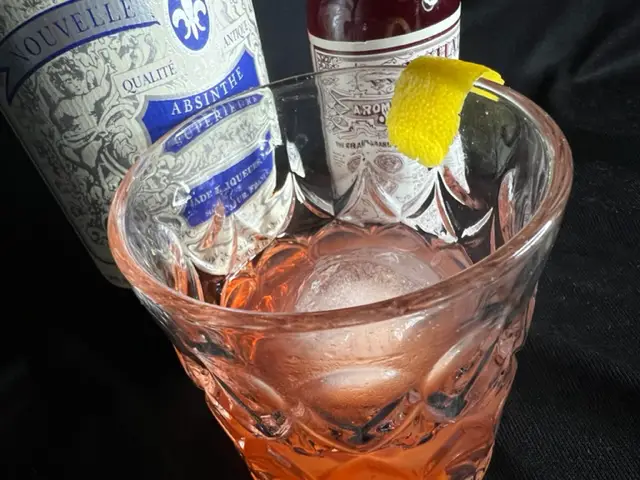 Conclusion – Best Absinthes for Making the Perfect Sazerac
So, there you have it, my roundup of the best absinthes (and absinthe alternatives) for the perfect Sazerac!
If you want some extra pointers to make a Sazerac that will always delight, check out my Sazerac recipe here!
And don't forget: it can't be called a "classic cocktail" if it's not good!
Santé!