With a mixture of fresh lemon, juicy blackberries, and cool mint, the Black Fairy is quite the absinthe cocktail treat!
Don't let the large number of flavors here fool you, though. It's an incredibly simple cocktail to make that is sure to impress!
When you see that this recipe includes both absinthe and rye whiskey, you might be a little worried. But rest assured that the sweet berry and citrus flavors will make this a burn-free experience!
Though I do want to quickly point out that there seems to be no shortage of drinks out there calling themselves by this name. While many do call for absinthe, several also call for blackberry liqueur or even Jägermeister.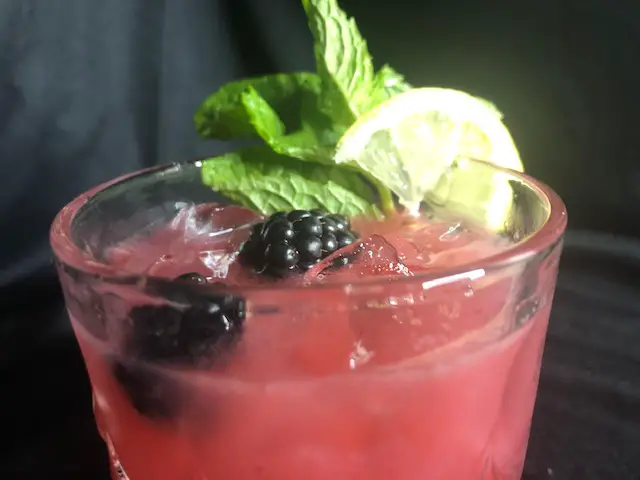 Muddling the berries well with the mint will give you plenty of real, fresh blackberry flavor which removes the need for blackberry liqueur.
As for the Jägermeister, let's just not even go there. I'm content to leave that flavor on the bathroom floor in my college days.
No, we're going for a cocktail that is both fresh and refreshing! Let's leave the processed sugars outside and let Mother Nature do what she does best!
I prefer using an absinthe verte for this recipe and my preferred absinthe for cocktails is Pernod "Original Recipe" Absinthe Supérieure. You want the absinthe flavor to complement the rest of the drink without overpowering it or getting lost. Pernod does this wonderfully.
If you want to add some extra floral notes to this, the hibiscus from an absinthe rouge would also complement this recipe wonderfully!
Related: Guide to the Styles of Absinthe
As for the rye whiskey, I was lucky enough that the guy at my local liquor store is a big fan of rye whiskeys.
Considering that I'm the Absinthe Fiend and not the Whiskey Fiend, I took his recommendation for First Call Rye Whiskey. He assured me that it's the best option for where cost meets flavor, especially for cocktails.
Since I have been incredibly happy with how this recipe has turned out, I'll gladly second his recommendation!
Need a sturdy rocks glass? These are the ones that I use!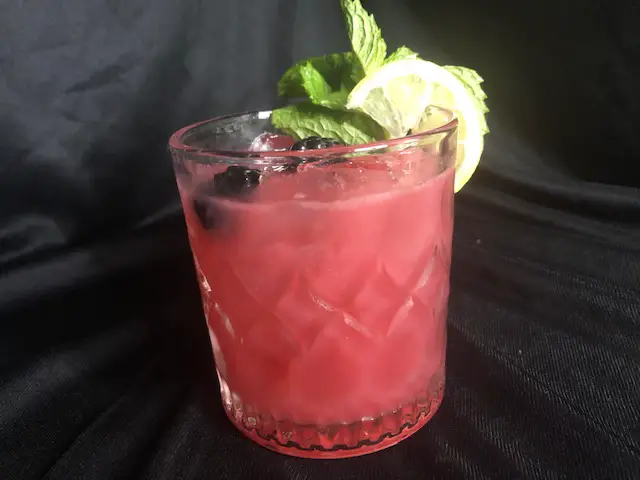 Ingredients
6 fresh blackberries
Fresh mint
3/4 ounce fresh lemon juice
1 ounce absinthe
3/4 ounce rye whiskey
3/4 ounce tonic water
Instructions
Add 4 blackberries and several mint leaves into a cocktail shaker, muddle thoroughly.
Add lemon juice, absinthe, rye whiskey, and tonic water into the shaker.
Add ice and shake thoroughly.
Strain into a rocks glass filled with ice.
Add remaining blackberries, mint leaves, and lemon to garnish.