It's hard to beat a good martini, but the Green Fairy's unique twist on this timeless classic does just that!
The kiss of anise from the addition of absinthe rounds out this cocktail. Absinthe pairs wonderfully with the flavors of gin and dry vermouth.
Ending with a citrus finish from the lemon, this cocktail offers a complex and sophisticated experience.
This is a deceptively simple recipe, but the devil is in the details. If you don't use quality ingredients, there won't be anything to hide that fact.
I use Hendricks gin (my personal favorite) and the ever-reliable Pernod absinthe verte. For the vermouth, go for an extra dry option.
Additionally, don't be James Bond when you're making this. We want this to be "stirred, not shaken" and not the other way around. (Otherwise, the drink will be over-diluted.)
Oh, and, just be warned: the name isn't just for show!
This drink packs quite the punch and is meant to be sipped and savored. Enjoy these too quickly and you might end up getting one more obituary than you expected!
If you like this, you should also check out the famous Corpse Reviver No 2!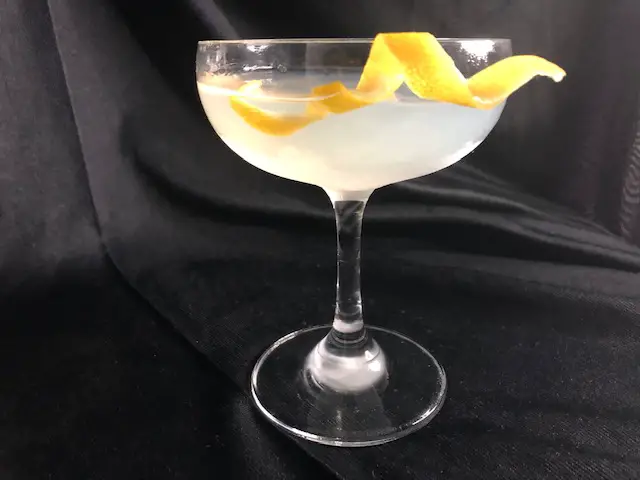 Need coupe glasses? These are the ones that I use!
Ingredients
2 ounces gin
1/4 ounce dry vermouth
1/4 ounce absinthe
Lemon twist (for garnish)
Instructions
Add the gin, absinthe, and vermouth into a mixing glass with ice.
Stir thoroughly. (About 30 seconds)
Strain into a chilled coupe glass.
Express a lemon twist over the glass to release the fragrant oils then use as a garnish.