Crème de Violette mixes with absinthe and sparkling wine to create a dark and moody cocktail that's as enjoyable to drink as it is to look at!
This is a variation of Ernest Hemingway's classic cocktail, Death in the Afternoon. No doubt he would approve of this as well!
It's quick and simple to make but sure to get some curious looks if you bust this out at a get-together with friends.
Funny enough, I planned to share this recipe two weeks ago but they were so good that I forgot to take pictures!
For the absinthe, I recommend going with an absinthe verte. I used Pernod absinthe for the first round, but actually enjoyed this most when using Mansinthe.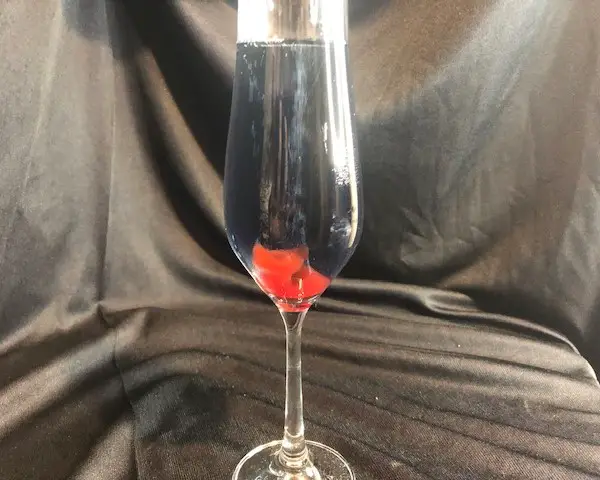 Need great champagne flutes? These are the ones that I use!
Ingredients
1/2 ounce Crème de Violette
Sparkling wine
1/4 ounce Absinthe
Maraschino cherries
Instructions
Pour the crème de violette into a champagne flute
Add the desired amount of sparkling wine
Float the absinthe on top of the drink
Add a couple of maraschino cherries for garnish